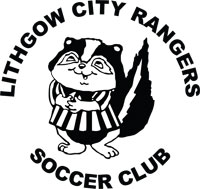 The Lithgow City Rangers Soccer Club provides quality football for junior players from under 6 through to under 16, Mens and Ladies All
Age.
Our home ground, Delta Park, is located on the Castlereagh Highway, Lidsdale, next to the Wallerawang Power Station.
The Club was formed in 1970, has approximatley 120 active members.
The clubhouse at Delta Park is available for all functions, birthday &
celebrations.
The Club would like thank its sponsors, Wallerwang Bowls Club, R. & A.
Chainsaw and Mower Supplies Lithgow and the Maratime Mining and Power
Credit Union.
We would also like to acknowlege Delta Electrity for their ongoing
support of the club since Delta Park opened in 1992.
For further information regarding the Club's activities check out our website or please call one of the 2021 Committee Members.
President: Nigal Lloyd 02 63512697
Secretary: Paul Goodwin 02 6351 4484
Treasurer: