Update for Saturday 17 July 2021
NOTICE: Changes to this week due to extended lockdown orders. Draw for Saturday 19 July 2021 has been amended and attached to this post.
Please follow the rules as per below:- Anyone who LIVES or WORKS in the Greater Sydney including the Central Coast, Blue Mountains, Wollongong and Shellharbour will NOT be allowed to attend Marjorie Jackson Sporting Complex as per the current STAY AT HOME orders in place.
Everyone is to wear a mask at the grounds (Excluded are children aged under 12 years and anyone with an exemption)
Everyone is to check in with QR Code. These are at every entrance to the grounds. If you do not have a phone then you must sign in on the Check in form available at the canteen counter.
Social Distancing of 1.5m
Players 12 years of age and over must also wear masks. They may take them off ONLY when they are training, warming up or playing football. As soon as they are finished they must put their mask back on.- Reminder to wash and sanitize your hands regularly.
Anyone feeling unwell or have any flu like symptoms are encouraged to stay home and get tested.
If you have any questions please do not hesitate to contact your club or LDF Inc Committee.
Please stay safe.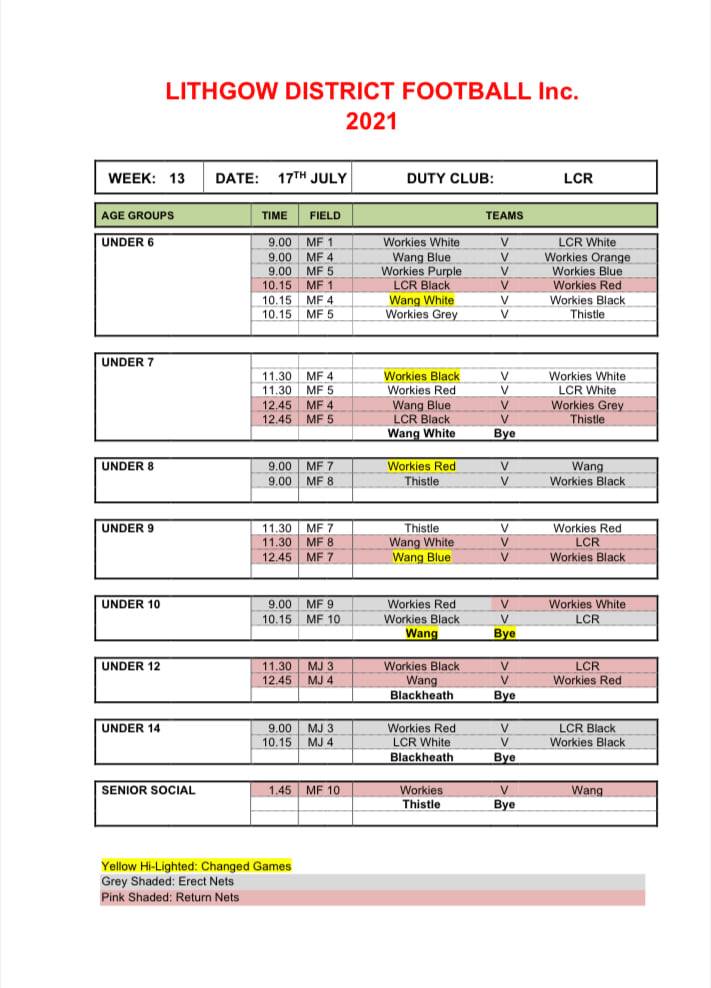 Due to the rapid changes currently occuring with New South Wales COVID-19 restrictions please refer to:
https://footballnsw.com.au/covid-latest-news1/
for the most up to date information.
Please also refer to the Lithgow District Football Association Facebook page for any adjustments to COVID-19 protocols relative to our area/sporting fields.